I flew up to Indiana for a few days to spend time with my brother and his wife and to have a couple Open Houses for my business.  I missed Tony and Drew, but it was nice to get away for a few days and recharge.  It was also great to spend time with Matt and Amber and celebrate Matt's Birthday and their pregnancy!  We are so excited.  We have even taught Drew to say "baby cousin"  It is so cute.  

Drew stayed with Grandma and Grandpa since Tony had to work while I was gone.  On Saturday though, Tony picked Drew up and took him to see Play House Disney Live!  They had a great time together, They sang and danced to Play House Disney songs from Handy Manny, Little Einsteins, Tigger and Pooh, and Mickey Mouse Clubhouse.  Drew got his picture taken with a Handy Manny cutout and got a Handy Manny Helmet.  Tony even took Drew potty at the Coliseum and Drew actually peed in the potty there!  WOOHOO - Go Daddy and Drew!!!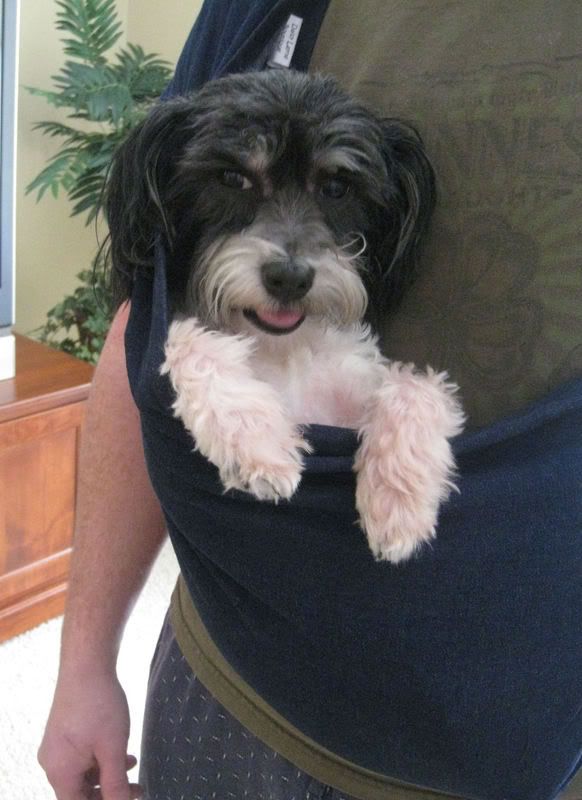 Matt practicing using his baby sling with his dog Charlie.